The SUD PROJET company was created in 1994 by Alban TRISTAN, with engineering consulting in the design of industrial systems as initial activity. In the face of an increasing demand of its customers, SUD PROJET diversifies its activity by adding the manufacturing, the installation and the start, becoming project manager of complete realizations and develops its activity of intern production.
In 1998, and further to the starting up of new aeronautical programs, the company positions and starts an active collaboration with contractors of the aeronautical sector.
This positioning consolidates over the years and the SUD PROJET quickly becomes a supplier of first rank to AIRBUS.
However, the industrial activities of the company still very diversified.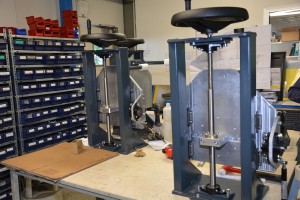 Our know-how in the realization of prototypes, unit machines and small series is the guarantee of an effective partnership for all your research projects, development, improvement of your average industrialists.